Internet On The Go is used by many businesses as their primary, secondary or alternate internet solution. Take a look at the table below to see how this service can be used for your business. 
| | | | |
| --- | --- | --- | --- |
| | Primary Internet | Secondary/ Backup Internet | Alternate/ Parallel Internet |
|  Office | ● | ● | ● |
| Temporary Location / Remote Location | ● | ● | ● |
| Remote Employee | ● | ● | ● |
| School | ● | ● | ● |
| Church | ● | ● | ● |
| Restaurant / Retail | ● | ● | ● |
| Manufacturing | ● | ● | ● |
| Mobile Office (Work Van, Food Truck) | ● | | |
| Agriculture | ● | ● | ● |
| Transporation / Fleet Tracking | ● | | |
| Kiosk (Medical, Public Safety, Retail) | ● | ● | |
| Digital Signage | ● | ● | ● |
| SDWAN / Network Hub / IOT Gateways | ● | ● | |
| IOT Applications / Connect to Cloud | ● | ● | ● |
| Guest WiFi (1) | | ● | |
| Security Surveillance (1) | ● | | ● |
| POTS Replacement | ● | ● | |
(1) available in 5G only
Applications: Internet-On-The-Go solutions are ideal for many situations. Whether you need primary internet access, a backup for important tasks, or a separate connection for non-critical systems, LinkWorx has you covered.
Networks: Available on either 4G LTE or 5G and your choice of AT&T and/or Verizon cellular networks.
Equipment: Offered primarily as a bundled package (wireless router PLUS 25Mbps-50Mbps or 50Mbps-100Mbps connectivity).  If you have your own wireless routers, contact us for BYOD Internet-On-The-Go connectivity plans and equipment compatibility.
Speeds: 
25Mbps-50Mbps for $169.00/month
50Mbps-100Mbps for $229.00/month
Monthly Data Budget: 300GB data budget included, $3.00/GB overage fee in excess of 300GB. 

LinkWorx is proud to present our cutting-edge Internet on the Go Solutions, a seamless cellular-based internet access service designed to cater to diverse applications. Whether you require internet connectivity in locations without wired infrastructure or seek a reliable backup or secondary connection for your existing setup, our Internet on the Go Solutions offer the ideal answer.
With our speed-based internet access, you can select from two options: 25Mbps-50Mbps or 50Mbps-100Mbps, all available on either 4G LTE or 5G, depending on the 5G coverage in your area. For those in need of a Static IP, it can be conveniently provided upon request.
The versatility of LinkWorx Internet on the Go Solutions is unrivaled. We offer dependable internet access for a wide range of scenarios, including temporary locations, branch offices, kiosks, remote areas, mobile/in-vehicle businesses, and established operations with edge-to-cloud applications, digital signage, manufacturing/office IoT applications, POTS replacement, and more. For mission-critical operations that demand consistent connectivity to the corporate server and operational cloud applications, our solutions serve as an indispensable asset.
Moreover, as a secondary or backup internet source, our Internet on the Go Solutions ensure uninterrupted "always ON" access, guaranteeing business continuity even in the face of primary connection disruptions. Businesses operating in remote locations, branch offices, SD-WAN networks, manufacturing/office IoT applications, and those seeking POTS replacement for life/safety applications can confidently rely on our service.
Incorporating an alternate or parallel internet network into your corporate setup can significantly enhance network security and load balancing. Non-mission-critical applications can be effectively segregated from the corporate network, mitigating the risk of unintended network intrusion. Additionally, deploying an alternate network streamlines external device connections, eliminating the need for WiFi access to your corporate network. Applications such as digital signage, Guest WiFi, and Food Service customer loyalty programs can all benefit from this approach, optimizing network performance.
Experience the power of LinkWorx Internet on the Go Solutions and revolutionize your internet connectivity experience. For more information and personalized solutions tailored to your requirements, we invite you to get in touch with our team. Discover a world of seamless connectivity with LinkWorx today!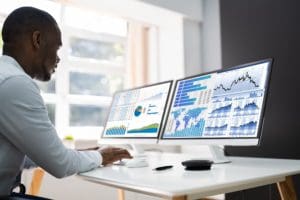 In today's digital age, reliable and high-speed internet connectivity is crucial for both homes and offices. The Internet of Things (IoT) offers a powerful solution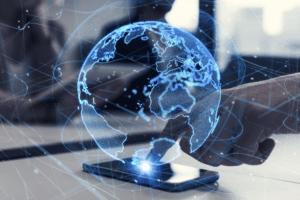 Cellular IoT offers several advantages over other connectivity technologies for IoT devices, including global coverage, simplified global deployment, security, flexibility in connectivity, and remote management.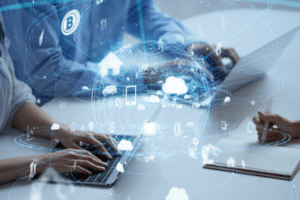 Overall, IoT can help cellular internet by providing global device connectivity, flexibility in connectivity, and stable and seamless connectivity. By adopting IoT technology, cellular companies can ensure better connectivity and remain competitive in an industry where connectivity and efficiency are key priorities.